Attend our largest virtual program expo.
Big Info: At-home Edition | Feb 15-17, 4-8 pm
Big Info is the largest program expo and information session at BCIT. It's your chance to find out about all our programs – from business, computing, and health to engineering, trades, and applied sciences.
Join us online February 15 -17 from 4 pm
Learn about different programs each night. This winter, we're hosting Big Info on Zoom for over three nights. Join us from the comfort of your home to explore multiple areas of study, learn more about what it's like to study at BCIT, and find a program that's right for you. Each night will cover specific industry sectors as well as key student services areas.
While the event may look a little different, you'll still be able to hear from faculty and staff, and get all your questions answered without leaving your couch. Think of it as Big Info: At-home Edition.
Schedule
Session
Time
Tuesday, Feb 15 from 4-7:30 pm – Register now
BCIT 101 (Program Advising and Admissions)
4-4:50 pm
Applied & Natural Sciences
5-5:50 pm
Computing & IT
6-6:50 pm
Indigenous Initiatives
7-7:30 pm
Wednesday, Feb 16 from 4-8:15 pm – Register now
Student Success
4-5:20pm
Health Sciences
5:30-6:20 pm
Business & Media
6:30-7:20 pm
International Services
7:30-8:15 pm
Thursday, Feb 17 from 4-8 pm – Register now
Engineering
4-5:20 pm
Academic Upgrading
5:30-6 pm
Apprenticeship Services
6:10-6:25 pm
Trades & Apprenticeship
6:30-8:00 pm
*Please note: you only need to register once to access all 3 days of the event.
Sessions will generally run for 50 minutes, unless otherwise noted, with 10-minute breaks scheduled between each presentation. Dates and times are subject to change. Please check back regularly for the most up-to-date info.
---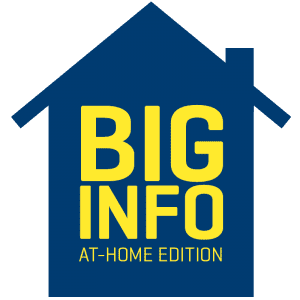 Win $1,000 in tuition! Have a chance to win one of three $1,000 tuition prizes by registering to attend Big Info: At-home Edition. Enter by registering for any of the Big Info sessions above. Full contest rules and regulations are available at bcit.ca/contest-promotions