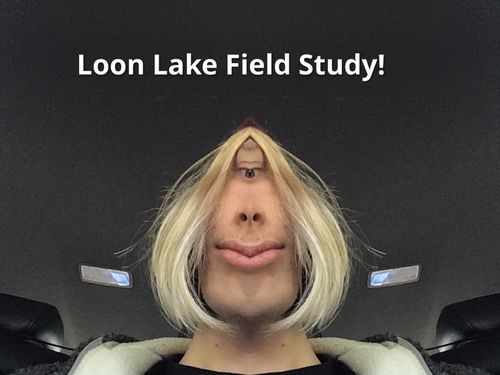 I just finished my first learning advance in PLP 8/9 to Loon Lake Lodge. Just above this text is a pdf of an ebook I did documenting all the activities we did. 
We left for loon lake at lunch time, taking the bus. I like bus rides a lot, and it was nice because I figured out where Loon Lake was.
Our average day was:
Breakfast
Advisory
Activity 1 & 2
Lunch
Activity 3 & 4
Dinner
Mandatory fun (I'll explain this one)
Advisory
Go to bed
Advisory split all 84 of us into a couple of groups that met up twice per day to check in, look over our day plan and find out whats for breakfast. Advisory was a good segue into the day, giving us time to wake up before starting activities.
What were the activities? Some blocks were for finishing school work, some were for special activities. Many of which we explored parts of the campus, and worked with new peers. Loon Lake was a very new environment, and I appreciate its space for our activities.
Shelter Building: 
This was such a fun activity, and brand new to me. We had a very kind instructor teach us the most important thing when looking for a place to make a shelter, having dry flat ground, no trees above, and no overhanging debris. We were also taught different types of shelters, I built a shelter with Gwen, Claire, and Mickey. I loved this as it was a building activity, and I was with some really cool people
Laser Tag:
Surprisingly, a company with portable laser tag equipment was hired and we got to play a few rounds. I'm pretty sure the company said they were in the end stages of beta testing, so it was cool to feel like a beta tester and learn how the software works.
Battle Archery: 
I keep changing my mind but I think this was my favourite activity out of all of them. We were given bows with foam dart arrows, a helmet and told to shoot each other. It was of course 8s vs 9s, and of course we won. I've always felt a fear for these types of activities, but as soon as I got shot in the head and realized it didn't hurt I was fine. 9/10 activity
Back To The Future:
On our final day we watched Back To The Future, not really an educational activity but i'm not complaining. What a strange movie…
Returning from Loon Lake I was quite tired, sad and relieved. Finally I can be home with my family and my instruments, but now i'm not doing fun activities everyday. Just like the teachers said, the classroom extended past the Seycove building, and its learning did too. I dont find that a bad thing at all, i'm very glad for all the team work skills we developed, whether we were told "go do some teamwork" or if it was really subtle. Overall, great experience, 10/10.
Thank you to the PLP teachers for making this happen and extending the due dates of the forms so the most kids could join us. Thank you to Loon Lake Lodge's staff for dealing with 84 kids, everything was incredible!